The Domesday Book is Britain's earliest public record.  The original 11th century name seems to have been more mundane: 'the book of the Exchequer' or 'the great book of Winchester'.  William the Conqueror sent men to find out detailed information about the value of land and resources in England. They split the country up into different regions based on existing county borders.  The book  was written in Latin with the first version  completed by August 1086.  Domesday is by the far the most complete record of pre-industrial society to survive anywhere in the world and provides a unique window on the medieval world.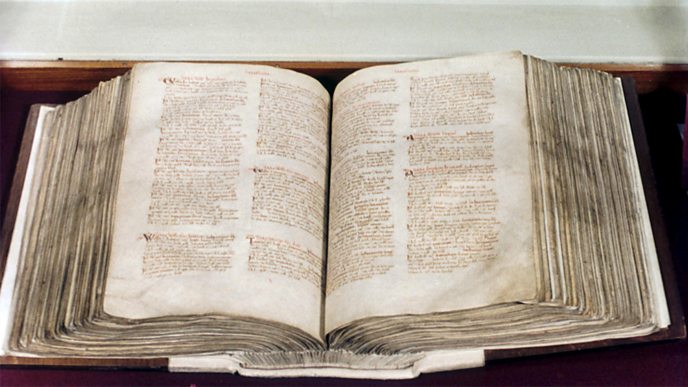 The Domesday Book in the National Archives
Frank and Caroline Thorn spent many years studying the Domesday Book and have written a significant book focusing on Tintinhull.  This book is called
Tintinhull in Somerset, Its Charters and the Domesday Survey
Follow the link to open a pdf.